Products
At Healing Stone Monuments we strive to preserve the Love, Memory and Legacy of your loved one. We are a local monument provider that offers a full range of services to our customers, using the finest materials and workmanship available. Healing Stone provides innovative designs/art, sandblasting, etching, and installation services. In addition to the initial design and installment, we also provide maintenance and ongoing services.
Contact us today to make an appointment! 573-468-6979
Granite Shapes
We have a wide variety of granite shapes to choose from, with 15 different color options. Some of the many options to choose from are upright and slant style monuments, along with lawn level and beveled markers. Healing Stone also has many custom memorials to choose from including hearts, bears, and angels. Take a look at the examples of our custom monuments.
Benches and Vases
As a full-service provider, Healing Stone also offers benches, vases, crematory plaques, Veteran's bronze plaques, commemorative stones, bricks/pavers, and landscaping stones/decorative rock. Each of these products is unique and has different options available. Contact us today to learn more about these services.
Pet Memorials
Pets play an important role in our lives, with many considered part of the family. At Healing Stone we have several options available to help capture your pet's personality with a memorial of your choice.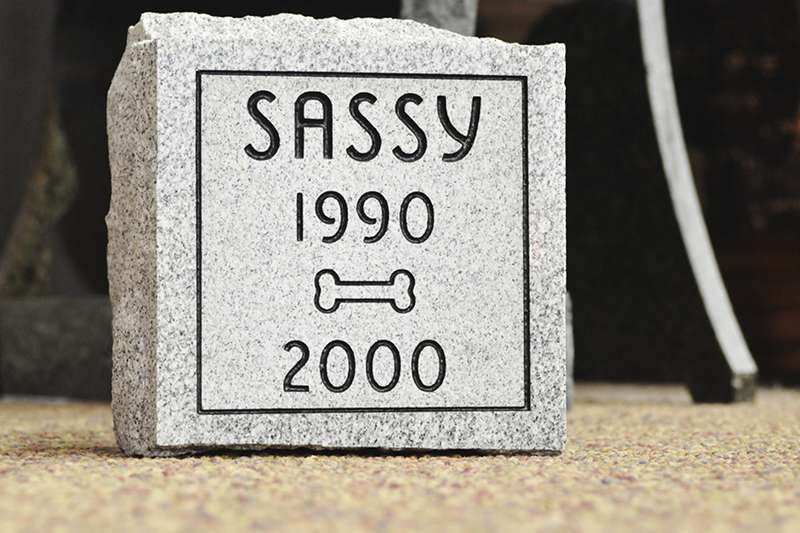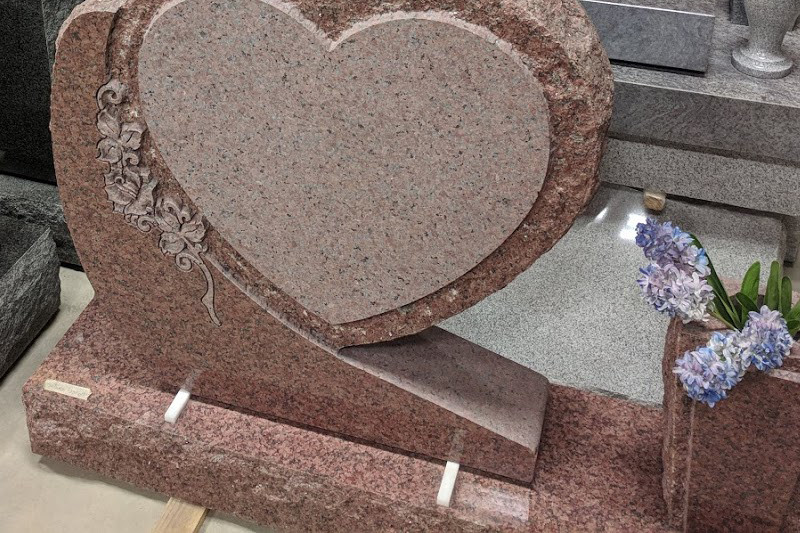 Infant Memorials
The loss of a child is heartbreaking. At Healing Stone we offer compassionate care to memorialize your loved one. We have many choices including etchings of original handprints and footprints, or a written message from the family. Healing Stone offers an assortment of designs and scenes to customize the eternal memory of your child.
Customizations & Etchings
At Healing Stone we are here to help every step of the way. We offer guidance on the design and creation of the stone, images, and wording of your memorial. Sandblasting, polishing, and frost plated panels are just a few examples of the variety we offer. Etching is also available and is the ultimate in custom design and beauty. A proof of the product is sent to the customer for approval prior to the stone being created.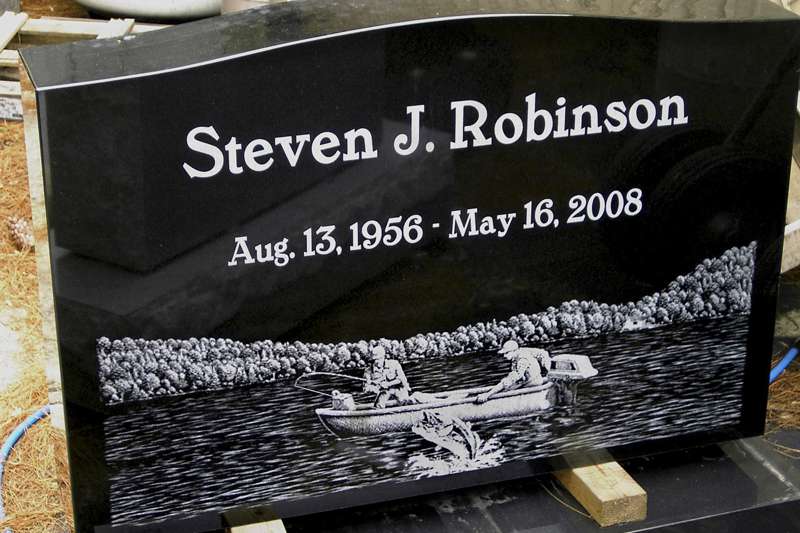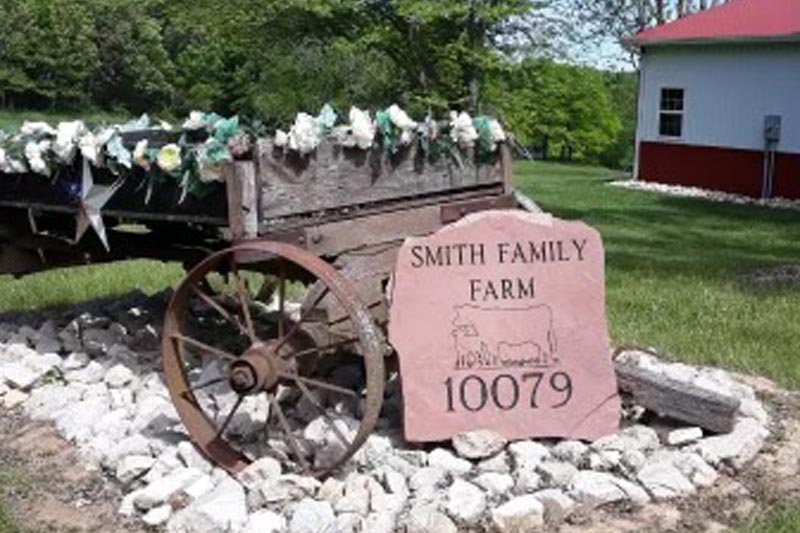 Driveway Markers &
Yard Signs
We also offer customizable driveway markers and yard signs. Pick from a variety of stones, fonts, and graphics to add personalization outside of your home.
Other Services
We continue to offer services to our customers after the initial product is installed. We provide installation services and end dating on existing stones and columbariums/crematory. Additionally we repair, refurbish or reset existing stones.